WAI Southeast Chapter 18th Annual Golf Tournament - The Vannais
WAI Chapter Event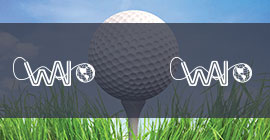 Date:
September 26, 2019
Venue: Rock Barn Golf and Spa | City: Conover, United States
The WAI Southeast Chapter is pleased to announce the details for the 18th Annual Golf Tournament—The Vannais. The event has been named in memory of Stephen Vannais, who was a founding member of the Southeast Chapter and served as its president at the time of his death on January 5, 2011.
The event will be held once again at the Rock Barn Golf & Spa in Conover, NC, which has been the home of The Greater Hickory Classic, a PGA Tour's Champions Tour golf tournament, since 2003. Take advantage of this great opportunity to play one of America's finest courses while raising money for a special cause.
Email
This email address is being protected from spambots. You need JavaScript enabled to view it.
Address
3791 Club House Drive Northeast, Conover
NC 28613, United States