WAI New England Chapter 2019 Educational Tour at Davis-Standard
WAI Chapter Event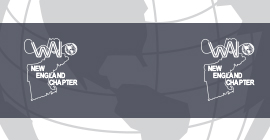 Date:
November 07, 2019
03:00 PM
Venue: Davis-Standard | City: Pawcatuck, United States
Thursday, November 7, 2019 at 3:00 pm | Davis-Standard Corporate Headquarters | Pawcatuck, CT
Davis-Standard extends an invitation to tour their product development laboratories at their Corporate Headquarters located at 1 Extrusion Drive, Pawcatuck, CT. 
REGISTRATION CLOSED FOR TOUR.
Included in the tour is an overview of wire and cable manufacturing, as well as R&D and aftermarket capabilities. Visitors will learn more about Davis-Standard's product line and technology developments from both Davis-Standard and Maillefer. They will also see Davis-Standard's CNC machining centers and whirler set-up, which enable Davis-Standard to do precision manufacturing in-house to meet customer demand. The Pawcatuck facility is the primary hub for Davis-Standard's global operation, which serves wire and cable customers in every major market. Dinner and cocktails will be held at the Inn at Mystic, Mystic, CT, only 10 minutes from Davis-Standard.
Tour is limited to 50 people.
Includes: Dinner at 6:00 pm at the Inn at Mystic, Mystic, CT. Dinner accommodations up to 70 people. 
Tour Sponsors: Wire Masters, M. Holland, Carris Reels, CHROMA Color Corporation, EIS Wire & Cable, Inc., Fluorogistx
Contact Shannon Timme at This email address is being protected from spambots. You need JavaScript enabled to view it. to register for dinner.
WAI Members, Learn more about the Scholarship Program available here: 2020 Scholarship Information
Address
1 Extrusion Dr, Pawcatuck
CT 06379, United States

All Dates
November 07, 2019

03:00 PM