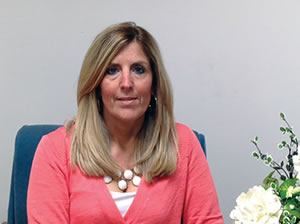 Barbara Cioffi
WAI Member since 2015
"Joining WAI is a great way to keep in contact with key customers and industry leaders. I have been in the wire and cable industry for over 25 years, and I am honored to be a part of the association." - Barbara Cioffi
Q: What does your company do? A: Cable Components Group (CCG) manufactures a wide variety of wire and cable solutions to include extruded crosswebs, tapes, tubes, mono/multi-filaments and nonwovens. We also produce our chemically foamable FEP FluoroFoam® compound, and are expanding our compounding capabilities to include our new Halgone Lite™ chemically foamable, non-halogenated engineering resins.
Q: What is your role there? A: I have recently been promoted to Director, Operations & Customer Service.
Q: What do you like best about your position? A: I like the diversity of my responsibilities and the cross functionality of the position. We have a great group of employees who are very committed to the company and meeting the demands of our global customers. Together, we can offer first-class service along with quality and progressive product offerings.
Q: How has the industry most changed? A: The cable designs and demands are rapidly changing and product innovation is truly key.
Q: How does your company remain competitive? A: CCG always seeks to evolve standards and market developments to position new technologies. For emerging market requirements, CCG has introduced a range of new foamable engineered resins. Our unique chemically foamable pellets for these materials adds a competitive value plus improved electrical performance, heat dissipation, flame retardancy and lower smoke generation.