Wire Journal News
The U.S. Commerce Department (DoC) has made a preliminary affirmative determination in its countervailing duty (CVD) investigation of aluminum wire and cable from China, setting subsidy rates up to 164% for one manufacturer.
Per DoC, on April 2 the agency issued its findings in the investigation that had been petitioned last September by Encore Wire Corporation and Southwire Company. DoC is scheduled to announce its final determination on or about August 13, 2019. If that also is affirmative, and the U.S. International Trade Commission (ITC) makes an affirmative final determination that imports of aluminum wire and cable from China "materially injures, or threatens material injury to, the domestic industry," Commerce will issue a CVD order. The ITC is scheduled to make its final injury determination approximately 45 days after Commerce issues its final determination, if affirmative.
DoC assigned a preliminary subsidy rate of 15.77% to mandatory respondent Shanghai Silin Special Equipment Co., Ltd.; 11.57% to mandatory respondent Chanfeng Wire & Cable Co., Ltd.; and 164.16%—based entirely on adverse facts available—to mandatory respondent Shanghai Yang Pu Qu Gong. The rate for all other Chinese producers and exporters is 13.67%.
"Encore supports the U.S. Government's ongoing antidumping and CVD investigations because we believe that illegally dumped and subsidized aluminum wire from China has undermined our investments in aluminum wire production to complement our market-leading copper building wire business," said Encore Wire Chairman, President and CEO Daniel Jones. He called the preliminary decision "a positive development and an important step toward restoring a level playing field."
The scope of the investigation covers aluminum wire and cable, which is defined as an assembly of one or more electrical conductors made from 8000 Series Aluminum Alloys (defined in accordance with ASTM B800), Aluminum Alloy 1350 (defined in accordance with ASTM B230/B230M or B609/B609M), and/or Aluminum Alloy 6201 (defined in accordance with ASTM B398/B398M), provided that: (1) at least one of the electrical conductors is insulated; (2) each insulated electrical conductor has a voltage rating greater than 80 volts and not exceeding 1000 volts; and (3) at least one electrical conductor is stranded and has a size not less than 16.5 thousand circular mil (kcmil) and not greater than 1000 kcmil. The assembly may: (1) include a grounding or neutral conductor; (2) be clad with aluminum, steel, or other base metal; or (3) include a steel support center wire, one or more connectors, a tape shield, a jacket or other covering, and/or filler materials.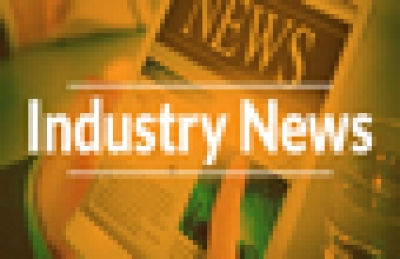 Bekaert announced that it is taking wide-ranging steps to improve the company's competitiveness that will include downsizing in Belgium—where it is based—cutting operational costs and shifting some operations and activities to be more cost-effective.
"We want to organize ourselves in a more agile and cost-efficient way," said a press release that noted that margins have suffered to where action is called for. It outlined steps in three areas.
The first calls for relocating some activities in Belgium to lower-cost locations. Those include: moving the production-related standard test lab activities to production plants that have a global service role; moving the spare parts activities to Slovakia, close to Bekart's main production plants in Central Europe; and moving certain pilot line developments and upscaling pilot developments to industrialization. These activities would be located in the relevant "key learning plants" to speed up the development and time to bring product and process innovations to market.
The second step relates to the very competitive nature of the EMEA (Europe, Middle East and Africa) market for steel fibers in the European concrete reinforcement market, the release said. Because competitors have moved their manufacturing footprint to Central Europe or are sourcing fibers from low-cost countries, Bekaert's Dramix® plant in Moen, Belgium, is not competitive with the current pricing trends in EMEA. As such, Bekaert will close the Moen plant and further upscale Dramix production at its plant in Petrovice, Czech Republic.
The third step is "to reduce certain activities and align them better with the business needs and the new organizational structure of the Group," the release said. This would include a downsizing of administrative and other support roles "by better leveraging the potential of standardization, centralization, outsourcing and relocation." As a result, the engineering, technology and functional departments in Belgium will focus "much more on their respective, global expertise roles and act as strategic business partners. They will be helping the business with the capability to deliver on the short- and long-term goals."
The release said that implementing the described actions "will improve our competitive position in the market place worldwide by significantly reducing our cost structure, which will help improve the financial performance of the Group sustainably."
The restructuring would affect 281 jobs in Belgium. Per a report in flandsersnews.be, the job losses include 70 at Moen, outside Zwevegem; a further 44 in Zwevegem itself; 106 in Deerlijk; and 61 in Ingelmuntser.