Webinar - Digital transformation in a quarantined world (or how to deploy remote monitoring)
WAI Event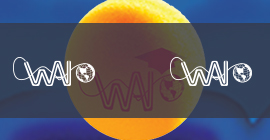 Date:
June 10, 2020
10:00 AM
-
12:00 PM
Join WAI's webinar and live panel discussion about Industry 4.0 and learn how remote monitoring can be deployed for optimum results in wire manufacturing. This presentation includes information on how to get started or resume activity after a false start.
Discussion points include:
Set up: Adapting existing machinery to integrate new and older models
Machine learning concerns
Production monitoring
Using connectivity to accelerate problem solving
Predicting and preventing manufacturing disturbances
Maximizing quality and output
Using predictive analysis to optimize performance.
Panelists:
Will Berry – Senior Vice President, Southwire
Mr. Berry is a senior vice president modernization with Southwire, where is responsible for deploying the next generation of manufacturing. He is a career-long Southwire employee that has held progressively responsible positions over the course of his 40-year career, including most recently Senior Vice President International and President of SCR Technologies. He holds a degree in mechanical engineering from The Georgia Institute of Technology.
Willem Sundblad – CEO, Oden Technologies
Mr. Sundblad is a manufacturing industry expert who specializes in analyzing and commenting on trends with clarity and technical know-how. His company empowers manufacturers to make more, waste less, and innovate faster through machine learning and applied analytics. He is pioneering the use of real-time and predictive analytic tools that uncover untapped value. Sundblad aims to transform the manufacturing industry by digitizing, analyzing, and perfecting peak factory performance.
Bryan DeBois, Director, Industrial Artificial Intelligence (AI), Rovisys
Mr. DeBois has spent 20 years working for RoviSys, one of the largest independent Global System Integrators focused on manufacturing and industrial customers. During that time, he has focused on MES, Historian, Software, and Information Solutions in the Operational Technology (OT) space.  He is currently focused on applying advanced technologies, such as AI, Machine Learning (ML), and Analytics to boost the productivity of global manufacturers.  He holds a B.S. degree in Computer Science from the University of Akron.
Moderator:
Richard Baker – Vice President North American Engineering, Prysmian
Mr. Baker has a demonstrated history of working in the global cable manufacturing industry. He is skilled in manufacturing, process engineering, product development and project management. He holds a B. Sc. Degree in Metallurgy & Materials Science from University of Bath.
The webinar will last for 60 minutes, and participants will be able to submit anonymous questions.                                                                                                         (
The webinar is free and open to everyone.
Register here: https://attendee.gotowebinar.com/register/2535346676828542476?source=Website
Email
This email address is being protected from spambots. You need JavaScript enabled to view it.
All Dates
June 10, 2020

10:00 AM - 12:00 PM