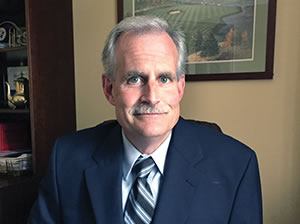 Dave Rascati
WAI Member since 2015
"I've always enjoyed the tightknit community within the WAI and am enthused about being a part of it once again." - Dave Rascati
Q: What does your company do? A: We are an up-and-coming – American Made – diamond die company.
Q: What is your role there? A: My official role is "All Things Sales", but unofficially I do whatever it takes to help grow the business. I have a diverse background, so it is not uncommon for me to evaluate equipment or pursue interests in other industries.
Q: What do you like best about your position? A: I love the people I work with! The owner has one of the hardest working and sharpest minds in the industry. Plus, he has practical wire drawing experience. His work ethic and leadership skills set a great example for all of the employees. Our customer service specialist is tremendous. She has almost 20 years of hands-on experience in making diamond dies, plus she has a tremendous fan following among our customers. Our plant manager does an outstanding job of making sure orders are processed in a timely fashion. He is a very reliable and technically solid individual. All of these people make my job easier. Who would not love working with these talented individuals?
Q: How does your company remain competitive? A: That has a lot to do with how we are set up. With proprietary equipment, designed and built by the owner, and the fact that we have two plants in the United States, we can be as competitive as anyone in the industry. It is a combination of technology and customer service that keeps us competitive!